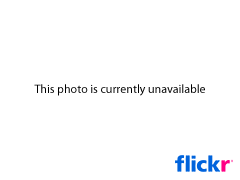 DSCF0655.jpg
Originally uploaded by emeidi.
Gesehen habe ich das auf der dänischen Ännes (mein Kosename am Ende der Reise: "die laute Änne") Screen. Es blieb genug Zeit, ein "Screenshot" zu machen – danach löste eine nette Flight Attendant einen Reboot dieses Terminals aus.
Heute nun kam ich auf diesen Schnappschuss vom November 2006 zurück, als ich via reddit.com (das bessere Digg?) auf ein ähnliches Bild stiess:
Als ich soeben Ännes Fehlermeldung transkribierte …
svc: bad direction 2020176320, dropping request
Launching /engine.cram/airsurf
c00ed
svgalib: Signal 11: Segmentation fault received
Segmentation fault

Please press Enter to activate this console.
… liess es mich nicht locker und ich bemühte Google, um etwas über /engine.cram/airsurf zu erfahren. Und siehe da, ein andere Geek hat tatsächlich bereits in seinem Blog darüber berichtet:
During the 12 hour flight I was hoping to watch "March of the Penguins" but had to put up with watching "Reboot of the Penguins" instead – the flight attendants mentioned that this is not an isolated incident.
Quelle: Flying with the BSOP (Black Screen of Penguin)
Und hier noch der direkte Link auf das Photo:
Cathay Pacific CX888 Linux Inflight Entertainment System CRASH
Übrigens: Das IES von Swiss im Airbus A340 (LX041) gefiel mir sowohl optisch als auch in der Benutzerführung deutlich besser als dasjenige von ANA in der Boeing 747 (NH-210) …
Nachtrag: Die Software in den Inflight-Systemen ist nicht über alle Zweifel erhaben …
Liked this post? Follow this blog to get more.