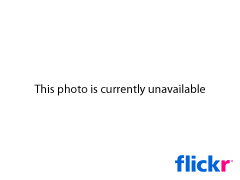 Digg Conspiracy Covers
Originally uploaded by ZicklePop.
… möchte ich – wenn schon – so wie Kevin Rose von Digg.com verdienen.
Zusammen mit ein paar IT-Jungs etwas (mehr oder weniger) bahnbrechendes auf die Beine stellen, Venture-Kapital anhäufen und über Nacht zum Multimillionär werden.
Und das beste kommt noch: Keinen Plan haben, wie die "Killer-Applikation" jemals Gewinn abwerfen soll. Das riecht mir stark nach Dot-Com-Bubble, Rev. 2 … Who cares, solange der Kontostand achtstellig ist?
Nachtrag
Folgender Artikel hat mich wieder auf den Boden der Tatsachen geholt:
Forget any buyout, for BusinessWeek, it's already a done deal: "So far, Digg is breaking even on an estimated $3 million annually in revenues. Nonetheless, people in the know say Digg is easily worth $200 million." Of course, the article doesn't identify these "people in the know" who figure that a profit-less site is worth 60x revenue. It also never explains how Kevin Rose made $60 million (probably because he didn't actually make that money), though we're guessing that they calculated his share of that $200 million, based on his stake in the company. […] BusinessWeek has written the ultimate Web2.0 hype piece without the slightest hint of skepticism about the numbers that it throws around.
Quelle: Forget Paper Millionaire, Digg Founder's A Vapormillionaire