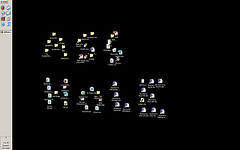 wifes_statement
Originally uploaded by Greg_Byrd
Drei Dinge, die mir spanisch vorkommen:
"Geek" benutzt Windows?
"Geek" hat die Taskleiste am linken Bildschirmrand positioniert?
"Geek" schützt seinen Benutzeraccount nicht mit einem Passwort? Oder noch schlimmer: Geek verrät das Passwort seiner Frau?
Failed 3 times. You're out of class!
Via: A Geek Wife's statement after a night of drinking [PIC]
Liked this post? Follow this blog to get more.