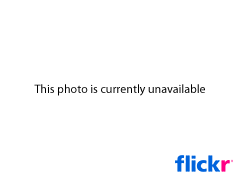 Torquensteins identity uncovered
Originally uploaded by emeidi.
Torquenstein, Microsoft-freundlicher Kommentator einiger meiner Artikel (unter anderem Welcome, viruses. Seriously. (Symantec to Apple) oder easyJet.ch auf Abwegen), kann sich nicht länger hinter seinem Pseudonym verstecken. Gestern Abend gelang es einem Joint-Venture verschiedener Top-Geheimdienste dieser Welt, sein Antlitz auf einen CCD zu bannen und das Foto im Internet zu veröffentlichen. Seine Identität ist somit enttarnt.
Zwecks besserer Auffindbarkeit habe ich das Foto auf Flickr hochgeladen (Klick auf das Vorschaubild oben rechts), um mittels dem Tool 'Add Note' die entsprechenden Pixel zu markieren.
Wieso all die Aufruhr? Torquenstein vermeidet es sonst nämlich rigoros, auf Schnappschüssen von Partygeiern der Sites tilllate & Co. aufzutauchen … Ätsch! *grins*
Liked this post? Follow this blog to get more.