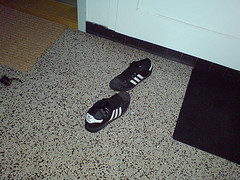 Leave No Man Behind
Originally uploaded by emeidi.
Das Purple Heart des Abends geht an die unverwüstlichen …
Die Medal Of Honor geht an das Ehepaar Torkel für herausragende Verdienste bei der Bekämpfung von Alkoholmissbrauch. Ein aufrichtiges und ernst gemeintes Danke für den Dienst am Vaterland und dessen überbordenden Söhnen.
Liked this post? Follow this blog to get more.